Thank you!
Well I was in a feathery mood today so I fooled around with some watercolor. It's loosely based off of one of my Budgie's feathers (Hermes) but I was kind of just having some fun with it and adding color here and there and just playing with it. I was also trying to schedule something with some people while I was doing it so I was multitasking haha. So obviously not my best work but it was fun. I was originally planning on just having a white background with a small shadow under the bottom of the feather, but I then I looked at my colorful palette and did some stuff with the background haha. I got a little too carried away so now it's too busy and distracts from the feather, but, hey, I had fun!
Sorry a lot of these pictures I sideways- I took them with my phone
Very basic sketch with my some-what reference feather donated lovingly by Hermes
And I was planning on doing a simple, light colored feather with some bright points...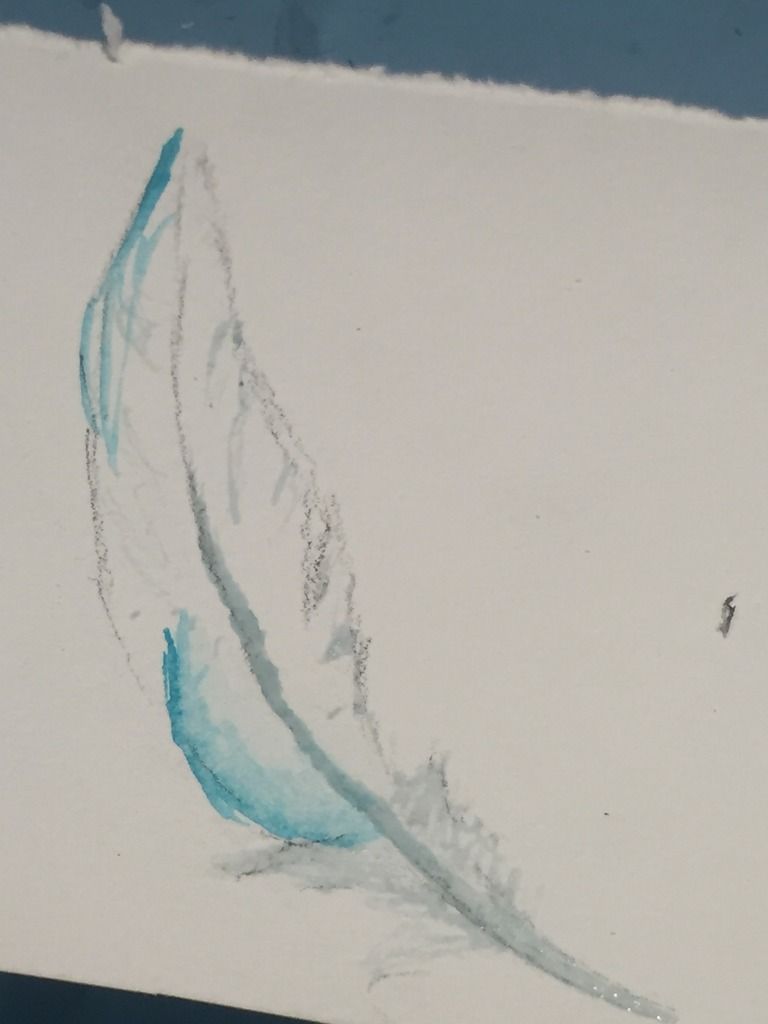 Which quickly turned to this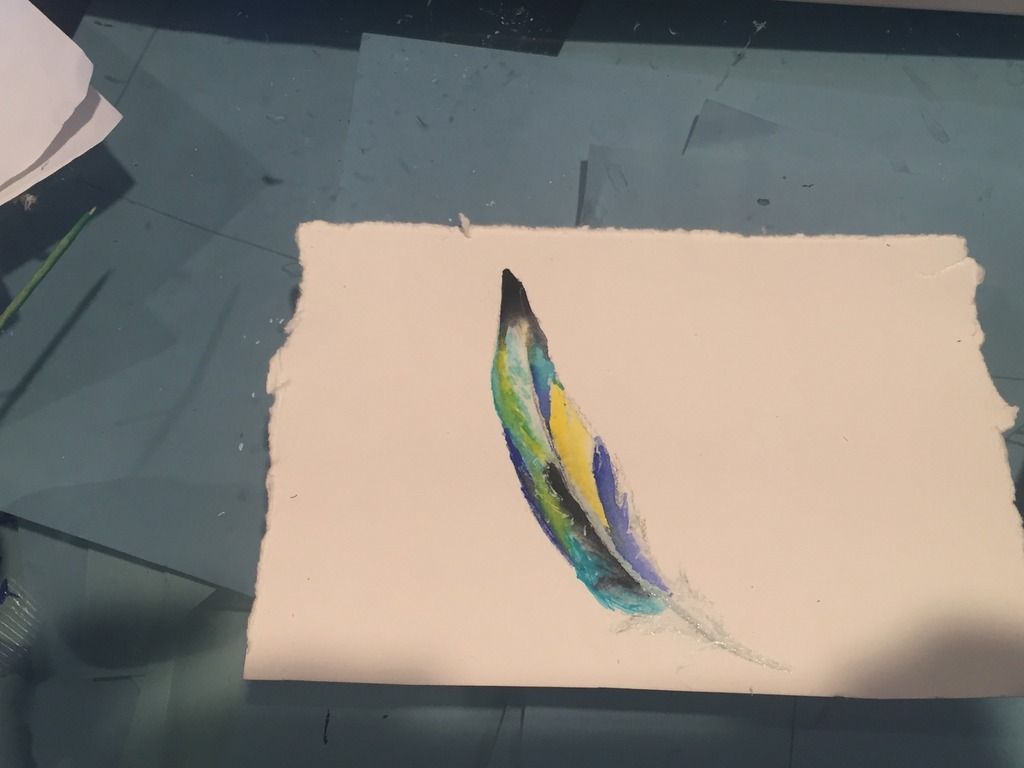 And ended up like this
With a busy background like this. It's a good thing I was just doing this for fun- only spent like 30 minutes (if that) on it. If I do one that I actually want to sell or turn into a card, I'd have to do a simple background or a simple feather haha